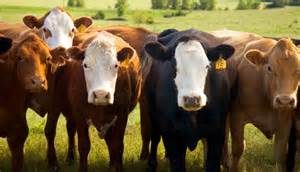 The  2018 Cattle Feeders Clinic will be held on TUESDAY, FEBRUARY 27, 2018 at the Equity Livestock Sale Barn in Marion.
This event is FREE and begins at NOON with a FREE lunch (sponsored by Equity).  Program begins at 1:00pm.  Advanced registration is required.
Register by calling:  Waupaca County UW-Extension (715-258-6231) or Equity Sale Barn (715-754-5227) or (715-758-2125).
Program includes:
"Corn Processing and Feedlot Performance" by Dr. Randy Shaver, UW-Extension & Department of Dairy Science, UW-Madison
"Transportation Quality Assurance Opportunities" by Adam Hady, Richland County Agriculture Agent
"Market Outlook" by Dr. Brenda Boetel, UW-Extension Livestock Economist
"UW Beef Decision Making Tools" by Bill Halfman, Monroe County Agriculture Agent