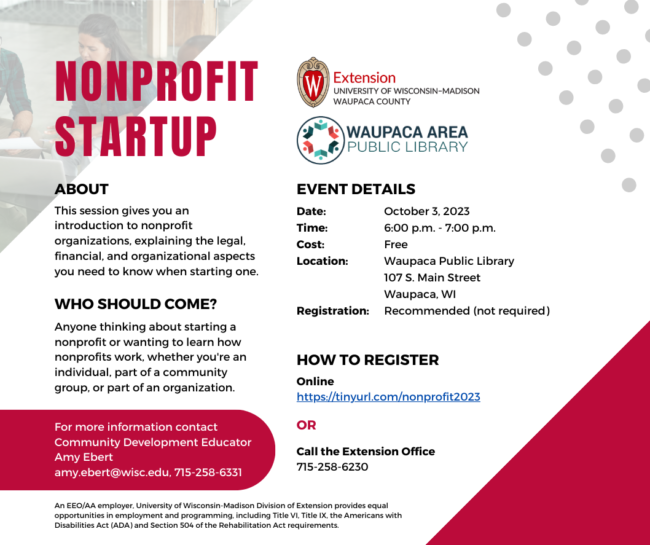 ABOUT
This session gives you an introduction to nonprofit organizations, explaining the legal, financial, and organizational aspects you need to know when starting one.
WHO SHOULD COME?
Anyone thinking about starting a nonprofit or wanting to learn how nonprofits work, whether you're an individual, part of a community group, or part of an organization.
EVENT DETAILS
Date: October 3, 2023
Time: 6:00 p.m. – 7:00 p.m.
Cost: Free
Location: Waupaca Public Library, 107 S. Main Street, Waupaca, WI
Registration: Recommended (not required)
Link to flyer here.
For more information, contact: